Greenhaus Day Spa Body Treatments 
Choose one of our spa body treatments to give your body a fresh start.  We use only the finest ingredients to nourish your body while your mind relaxes in harmony.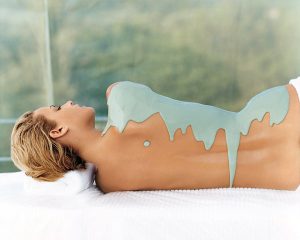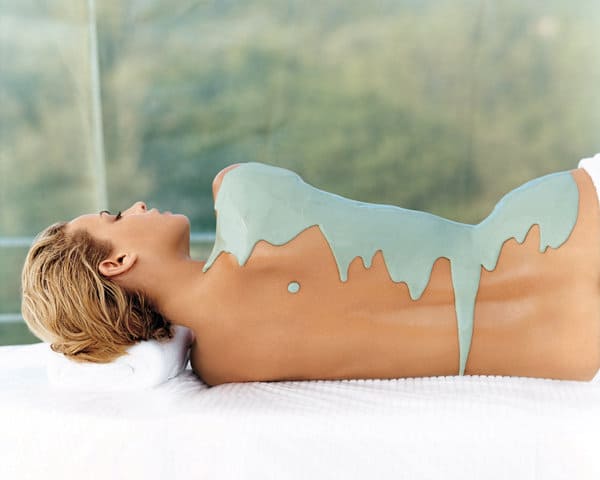 M'LIS BODY CONTOUR WRAP
Developed by a bio-chemist from the UCLA medical center, the M'lis Body Contour Wrap is a all-natural holistic approach to help flush toxins out of the body. It encourages circulation and lymphatic flow to address the real causes of cellulite in a warm, pampering and comfortable spa experience.  The end results will include improved overall health, contouring of the soft areas of the body, potential permanent inch loss, and nourishment of the skin.  For best results, a series of 3 to 6 body wraps are recommended.
This Treatment is not recommended for Pregnant or Nursing women, people with Heart/High Blood Pressure, Epilepsy, Cancer (in remission for 2 years at least), or on Thyroid Medications.
Book Now  $140 for 90 mins
BODY GLOW
Awaken your body with this invigorating body scrub, calmed down by a velvety warm body butter. This treatment will reduce dead and dry skin cells and stimulate circulation. As a result, your whole body will be smooth and hydrated.
This treatment is not recommended for woman who are pregnant.
Book Now  $100 for 60 mins

Royal Honey Treatment
A warm honey back treatment with a full body Massage.  The Honey Ginger Massage Oil is combined with the immune boosting Honey and Beeswax Pad, creating a very unique body treatment.  An extremely grounding treatment that will boost your immunity with a slow Myofascial release Massage on the back using a warm, eco-certified honey, a warm Beeswax Pad applied to the back, and a full body Massage. Benefits include:
• Balancing the body's vital energy
• Enhancing the body's immune system
• Helping to relieve tension and pain
• Activating the body's back reflex zones to stimulate organ activity
Book Now $170 for 90 mins
The Vineyard Treatment
The Ultimate Napa Valley Experience.  A moisturizing treatment incorporating the finest anti-aging ingredients of vino therapy.  It includes a full body Grape Seed Scrub followed by a Chardonnay Body Butter Massage from head to toe.  Marinate in the silkiness and sophistication of our region's grapes.
Book Now  $180 for 90 mins