THE GREENHAUS DAY SPA TEAM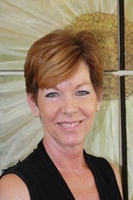 Lynne
Front Desk Manager
Lynne has worked for Greenhaus Day Spa forever. Every customer at Greenhaus knows Lynne!  Lynne manages our Front Desk staff and greets every customer like a long lost friend.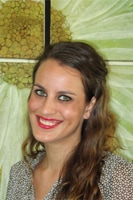 Rebel
Front Desk Coordinator
Rebel was born and raised in the Bay Area. Having lived in Napa for awhile, she came to know Greenhaus as a spa that focuses on making people feel relaxed and feel better about themselves. In mid 2015, Rebel brought her friendly attitude and amazing work ethic to Greenhaus.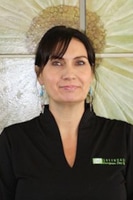 Stephanie – Lead Esthetician
Stephanie is a diverse member of the Greenhaus team, and brings a dynamic and innovative attitude to the spa. She has been an esthetician since 2004, and in 2012, she became a licensed massage therapist in order to broaden her knowledge and expertise in the spa industry. Stephanie has worked in some of the top Bay Area Spas where she acquired skills that helps her excel in customer service. You can expect exceptional quality and satisfying results from Stephanie. She is passionate about her work and specializes in brow shaping, Brazilians, and customized facials.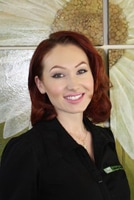 Victoria – Esthetician
Victoria has had the pleasure of growing up in the beautiful Napa Valley. She attended Le Melange Academy in 2002 to become a licensed esthetician. She always knew this was the industry for her. She loves helping people relax and sending them into a state of tranquility which is also why she decided to become a massage therapist in 2010. She does not believe in a "one size fits all" solution for skin so she specializes in customizing each treatment for each individual client. She looks forward to working with each individual guest and guiding them in the right direction towards a healthy lifestyle inside and out.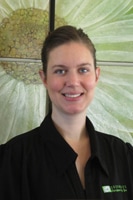 Sara – Esthetician
Growing up in Napa, Sara always wanted to be in a profession that would allow her to make people feel better. She came to work at Greenhaus as a receptionist awhile back and not long after she decided to pursue a career in esthetics and enrolled in Le Melange. After graduating she came back to Greenhaus in April of 2016. Sara loves to spend time with her two little babies and her family when she's not at Greenhaus.
Sophie – Esthetician
Sophie is a licensed Esthetician who graduated from Cinta Aveda Institute in San Francisco. She fell in love with skincare in High School when she developed acne and grew to understand the importance of proper skincare. Sophie is hard working and dependable which is what she has learned and respects about her parents. She is also an avid dog lover, reader and Kimchi fan.
Christina – Hair and Nail Technician
Christina is a licensed cosmetologist who has been working in the beauty industry since 2007.  She believes hair and make up is an art and your hair should be an expression of who you are.  When it comes to hair, she is not only concerned with the appearance but the health of your hair as well.  Christina was trained in hair, skin care, make up and nails at the Vintage Academy of Hair Design. Christina also continues her education by attending Vidal Sassoon Classes in San Francisco and has become certified in the following Keratin Treatments from Brazilian Blow Out, GK Hair, and 450 Amino Fusion.  During her time off she loves to spend time with her two children.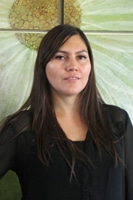 Sylvia – Nail Technician
Sylvia was born and raised in Mexico. She graduated from Vintage Academy in 2007 as a Nail Technician and continues to love the art of nails. She believes in hard work and would love to own her own business someday. In her spare time, she loves to relax in the outdoors camping with her family.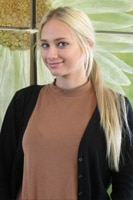 Bella – Nail Technician
Bella is a native of the Bay Area. She spent most of her time growing up in our beautiful City of Napa. She graduated from Paul Mitchell in Sacramento with a Cosmetology License and she hopes to learn everything about the beauty Industry. If she's not at Greenhaus, she loves to go to the gym, hike with her friends, and travel.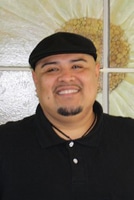 Alfonso – Massage Therapist
Alfonso first pursued his interest in massage therapy 21 years ago at the Napa Valley College. Friends and family became the immediate and ongoing beneficiary of his studies; while life led this Native to the wine industry. Finally returning to his true calling, Alfonso left Mumm to pursue body work full time. After studying extensively with LifeStream Massage School, Alfonso developed techniques that blend therapeutic, relaxation, and sports massage using the elements from Tui Na, Deep Tissue, and Swedish. He is thrilled when clients reach a level of deep relaxation that they were not expecting. Advanced studies in neck, jaw, arm, and elbow make his massages unique for those with chronic pain.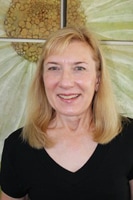 Cheryl – Massage Therapist
Cheryl has been a corner stone of Greenhaus since 1999, giving her the honor of being known as the staff member that has been with Greenhaus the longest. Her experience and training have provided her clients with a wide range of massage styles, including Therapeutic Swedish, Hot Stone, and Acupressure. Cheryl strives to make every client feel they are getting a very special massage.  "Whether it is their first or their 100th, I am happiest when they get up from the table and tell me that they just had the best massage in their entire life."  Cheryl's other love is volunteering at the Napa County Animal Shelter.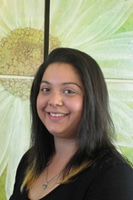 Maria – Massage Therapist
Maria was born and raised here in Napa Valley. She always wanted to help people and found Massage Therapy to be her calling. While at school at the National Holistic Institute, Maria came to Greenhaus to be an intern and fell in love with the team and the spa. After graduation, she joined the Greenhaus team and currently specializes in Therapeutic and Swedish Massage.
Elina – Lead Massage Therapist
A native of Armenia, Elina, moved to the states with her parents at a young age. She found massage helped her Father manage his pain in a natural and holistic way which led to her love of Massage and Physical Therapy. After graduating from the Brenneke School of Massage, she worked at various spas before she joined Greenhaus in early 2015. Elina's favorite modality is Hot Stone Massage.
Saskia – Massage Therapist
Saskia grew up in Greenhaus, literally, watching her Mom start the business which set the tone for what profession she decided to pursue. Saskia has multiple talents and will soon be an Esthetician as well as a Massage Therapist. When Saskia is not at Greenhaus, she spends her time in nature, hiking, fishing and camping with her loved ones. 
Julia – Massage Therapist
Julia graduated from the Massage Therapy Institute in Davis, CA where she learned the immense healing power of massage. She focuses on deep relaxation techniques which allow the central nervous system to drop into rest & digest so the body can heal itself. Julia enjoys quiet time by the ocean whenever possible, traveling, and exploring when she's not at Greenhaus.