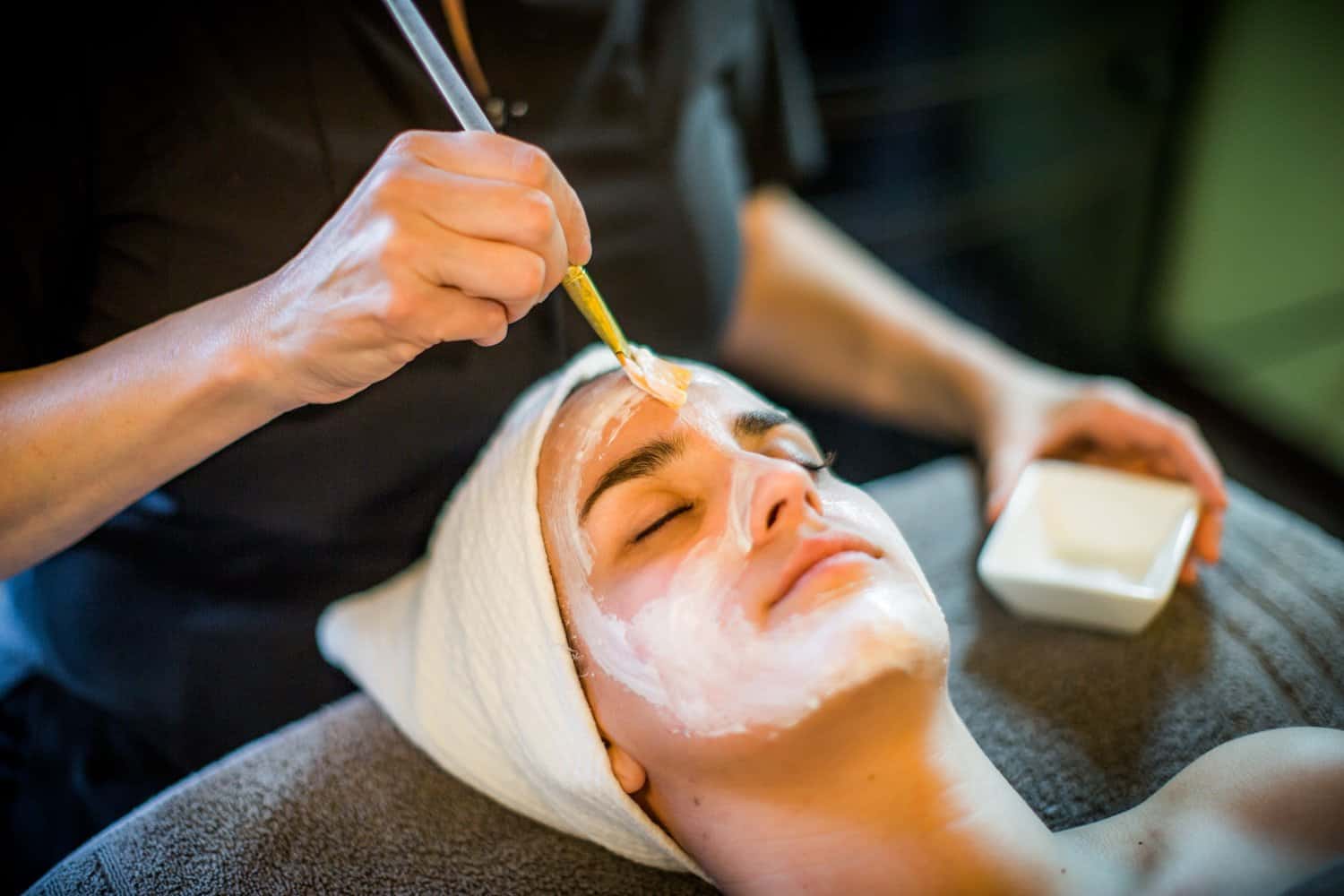 Experience a Greenhaus Facial for Yourself
Our Local Napa Valley Clients know a Greenhaus Facial is the essential for regular skin care.  Steeped in the European Wellness tradition of regular skin care, we carefully train all of our Estheticians to provide the best facials using the best cleansers and best moisturizers.  See why Greenhaus has a devoted local clientele!
Greenhaus Signature Facial
Your Esthetician will analyze your skin and customize your facial with the right choice of skin care products and enhancements like LED, Microcurrent, Microdermabrasion, or a professional Peel. See your skin transformed with this targeted treatment that addresses specific problems and concerns you might have. The end result will be total relaxation and hydrated/radiant skin.
Book Now  $125 for 60 mins
Book Now  $145 for 75 mins
Classic Facial
This relaxing facial is all about bringing you back to the basics. Healthy skin doesn't have to be complicated. This treatment is just that, a basic simple facial which includes a skin analysis, deep cleansing, exfoliation, steam, facial massage, and a hydrating renewal mask.
Book Now  $110 for 60 mins
Dr. Spiller Stem Cell & Peptide Facial
The ultimate age-defying facial with high tech products to help your skin against environmental factors that accelerate aging. It will help to reduce your facial lines, enhance your skin's volume, and rejuvenate your skin. You will love your glowing skin and your mind will love the relaxing escape from all your high tech gadgets.
Book Now $160 for 75 mins
Time for ME by Babor
Escape and pamper yourself with a luxurious experience just for you. You will start with an indulgent, slow sweeping back pressure point massage to put you in a state of bliss. Your facial will begin with a silky oil cleansing ritual using only the most luxurious products from Babor. Warm and cool towels will help circulate nutrients and oxygen to the skin while the HSR Babor products will help firm and smooth the skin. During the mask, you will enjoy a soothing hand and arm massage. You will leave with a feeling of deep relaxation and smooth, supple, radiant skin.
Book Now  $175 for 90 mins
SkinCeuticals Alpha Beta Peel
This intermediate peel treatment is for a wide range of skin types and combines alpha and beta hydroxy acids to reduce surface lines, smooth out rough skin texture, aids in clearing acne, and helps fade hyperpigmentation. The acids in these peels remove dead cells from the surface without irritating the skin.
Book Now  $135 for 60 mins
Clarifying Back Treatment
Let us take care of this hard to reach area with deep cleansing and extractions to ensure a clear and smooth back.
Book Now  $60 for 30 mins
Deep Pore Cleansing Treatment
Cleansing, exfoliation, extractions, high frequency light treatment to disinfect, and finished with a balancing moisturizer with sunscreen.
Book Now $60 for 30 mins
Microdermabrasion
Resurfacing of the skin with mineral crystals.  This technique can be compared to a controlled and gentle sanding of the skin.  Benefits include reduction in fine lines, brown spots, acne scars, minimizing of sun damage, reduction of pore size, plumping of the skin and stimulation of collagen production. All with immediate results.
Book Now  Face Only $65 for 20 mins / for a series of 3 $176 Call to Book
Book Now Face, Neck, & Decollette $95 for 45 mins / for a series of 3 $257 Call to Book