Greenhaus Day Spa began its history in a small storefront on First Street in 1992, when Sonja Farley opened the first Day Spa in Downtown Napa. Sonja was raised in the Wine Region of Central Germany, and she received rigorous training from the Cosmetic Institute in Wiesbaden Germany. She brought from Germany's Spa and Wellness culture the high standards, product knowledge, and attention to detail that has defined Greenhaus from the very beginning.
Greenhaus continues its evolution today with Julie Meyers. Julie is a native of California and has been a lifelong advocate of a holistic healing lifestyle. She spent over a decade working for the corporate world in some of the largest companies in the U.S and understands the need to escape the stresses of the modern world.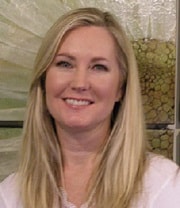 With Julie's business and alternative health mindset and Sonja's vast technical expertise passed on to the Greenhaus Team, guests will feel their worries melt away as they are pampered by professionals. The Greenhaus Team is trained not only to provide excellent relaxing treatments, but they are also trained to educate guests on how to maintain healthy skin, body, & mind. The new trendy word "Wellness" has been a part of Greenhaus for over 20 years and it's a culture within us that is not going anywhere!